班蘭蛋糕Pandan cake 食譜ID: 207987
作法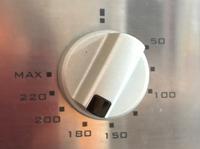 1
預熱烤箱180度; Preheat oven to 180C.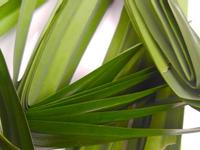 2
取5片葉子,把頭尾剪掉; Cut the yellowish ends of the leaves.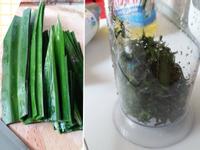 3
把葉子切細,放在攪拌杯裡; Cut the leaves into fine pieces and put them into the blender.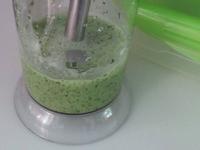 4
加椰奶和水一同打至幼嫩; Add coconut milk and water then blend to really fine pieces.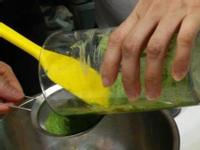 5
隔渣取汁備用,用手搾乾後汁液約有90克,多了一些也沒關係; Get about 90g juice with a filter, squeeze with a hand to get more. It doesn't matter if it is more than that.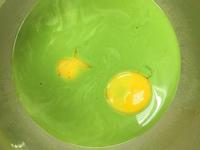 6
把蛋黃糊裡所有材料混合; Add all ingredients under (A) in a big container then mix well.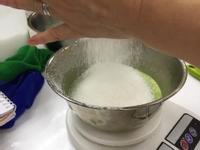 7
從高處篩入自發粉; Sieve the self raising flour into the mixture.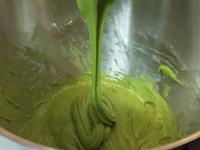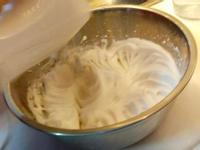 9
於另一乾淨盆中把蛋白打散,加糖,至堅挺; In another dry clean container, whisk egg with sugar white till firm.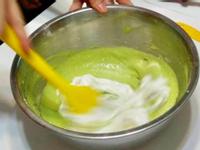 10
蛋白分3次輕輕以切拌方式拌入蛋黃糊中,直至完全混合; Add egg white into egg yolk mixture by 3 times with cut & fold method till entirely mixed.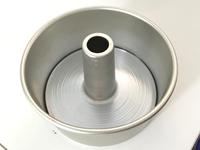 11
把粉漿從高處倒入8寸中空模具,震兩下子把氣泡趕出; Pour into such mold, tap twice on the table to release big bubbles inside.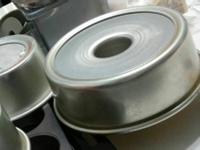 12
烤20分鐘出爐後震一下把熱氣趕出,立刻倒轉待涼; Bake for 20 mins, take it out, tap on the table, upside down to cool.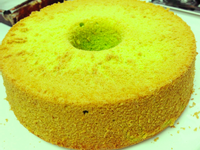 13
半小時後或完全冷卻後脫模; Unmold the cake after cooling down (usually after half an hour).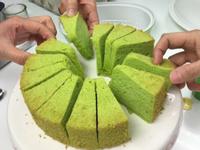 14
用鋸的方法切塊; Cut carefully and serve with tea.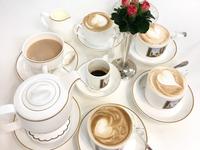 15
與眾同樂。 Enjoy with friends.